To:Adonis, Nazer, Kristine, Raf, Mel, Nelson, Roger, Drew, Alexand, Raeizon
From: Just Ray
Oh yea almost forgot

this guy 2: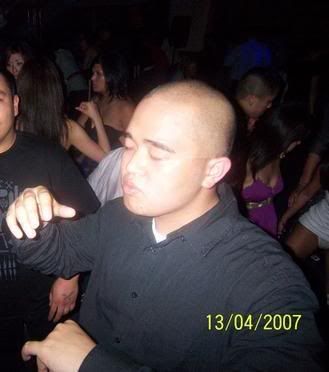 Right now i'm on a killing spree finding random videos that are relevant as far as creative shiet goes. I've got them creative juices flowin, but its not all serious i found some vids that are pretty funny and creative at the same time. So for all you cool kids heres some shiet for your viewing pleasure.
Audrey Kawasaki
I hold little information on this artist since i just heard about her today, but just looking at some of her work i decided to buy one of her prints and put that shiet up in my room. Not right now of course because i'm so damn broke. I know the work is a bit dark and erotic in nature, but i know the cool kids and affiliates have a level of maturity that rivals that of most adults. So i hope i don't get comments on this post that use the commonly used "nerd boner" and "bukkake". Lets be real i've got an
Creative
boner instead.

DPI
I honestly think its funny when people make fun of spoken word because even i do. Although this video goes on for way longer than it needs to, it's kind of like people who tell long ass stories that could be a lot shorter than they are.

DAVID CHOE
This guy is probably one of the coolest dudes on the planet. Putting in work for upperplayground and i believe RVCA.

BLUE SCHOLARS
Geologic an Emcee with conscious lyrics and filipino heritage. Sabzi dj/producer or persian decent also produces for common market another Seattle based hip hop group. These two artists make up the group Blue scholars making folks throw there fists up instead of hands waving side to side.
Ronald Jenkees
Sorry bub i don't know if its the "Hats" that make people think your weird.
Ok. Ok. With all the weirdness aside the guy in my honest opinion is pretty fuckin talented. The fact that he looks like he might have a hybrid disease of autism and down syndrome, only makes him that much doper to me. Nothing makes me like someone better then when they prove me wrong, i made the assumption that the guy would be pretty weak, but i stand corrected.